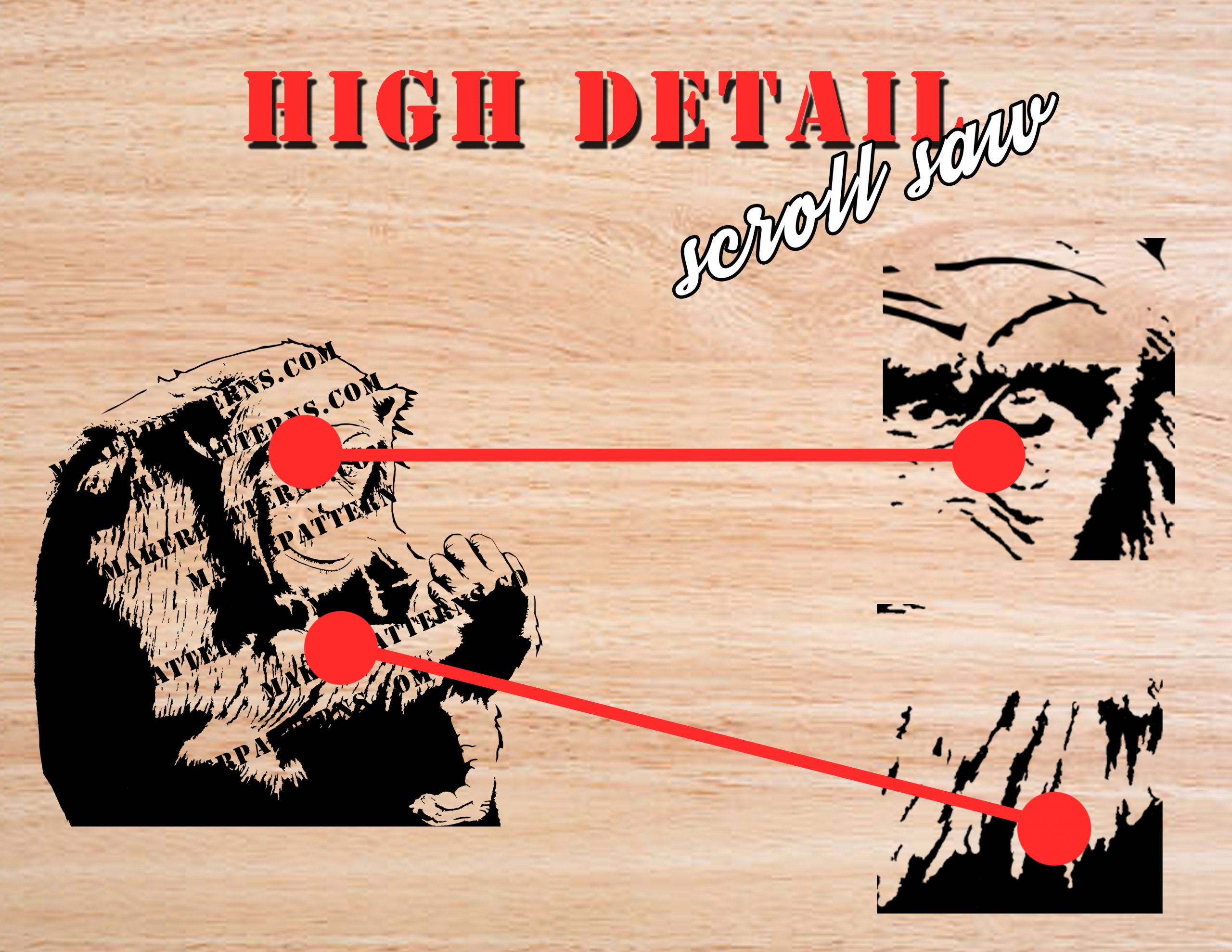 High Detail Scroll Saw Patterns
At the moment we offer over 100 patterns for scroll saw artists and CNC files. Our patterns shop page is easy and comfortable to search through. You will find all sorts of patterns ranging from easy to complex. Here is a high detail scroll saw patterns of an animal, an Ape! Check out the intricacy of the lines, this will make for an eye catching project piece.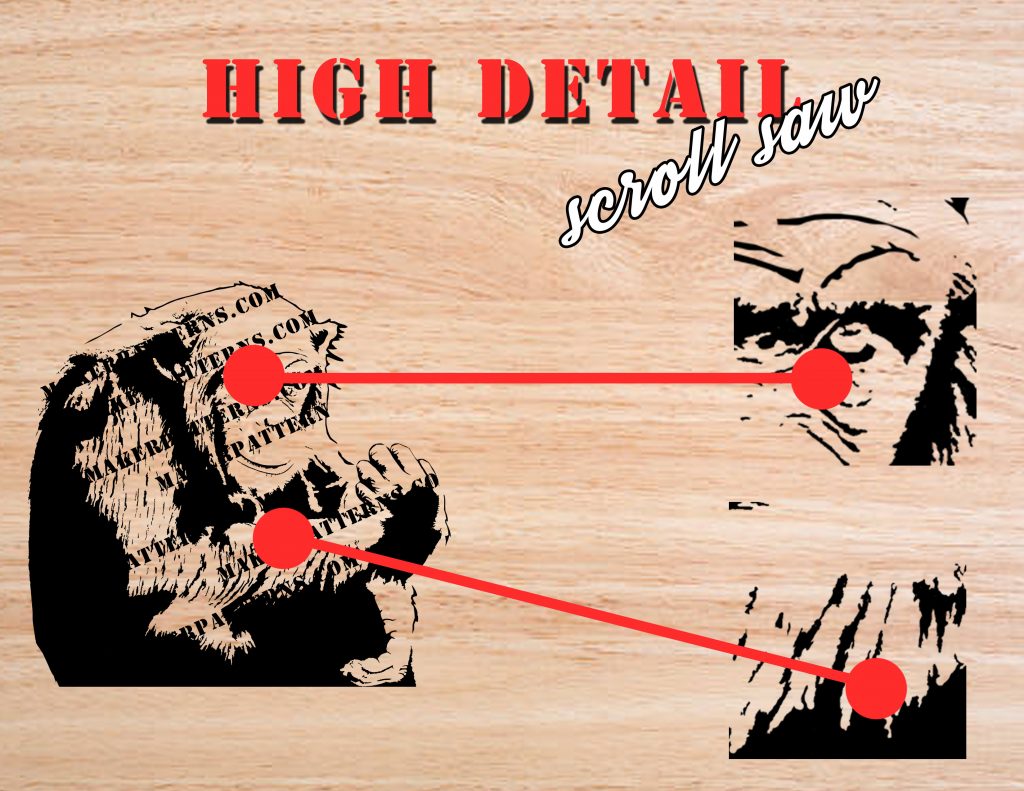 We even have a FREE section on our shop page. That includes Scroll Saw patterns as well as CNC patterns you can easily download for use in your own work. We want to offer you FREE and Blow Out prices on the paid patterns tpp. So you will notice that we sell our files well below other sites. We are here to offer you the best of the best at the lowest cost, for you, our valued customers.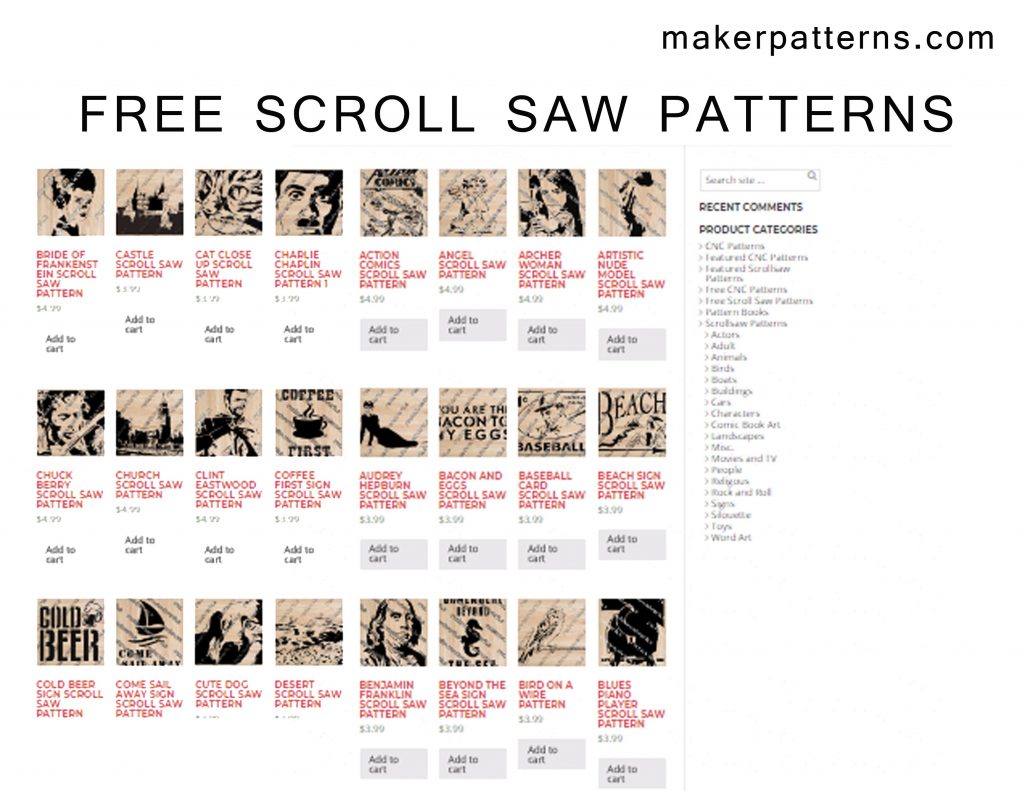 Are you a Maker? Do you have an online precence and would like to grow it more? Maybe sell your finished items, promote and write blogs? Harneal Media creates websites for Makers by Makers. They will work with you in an easy laid back fasion and get your site up and running without complications or worrys. It's a personalized way to create your site. Visit Harneal Media.