Free Scroll Saw Patterns
You can download this and more free scroll saw patterns in our shop page. This pattern file is a boy sitting at the edge of a dock fishing. There is a lot of detail with waves on the water, on his clothes and along the wooden dock. The free file downloads in black and white for easy contrast while working on the scroll saw. You can resize to make this pattern any size you like.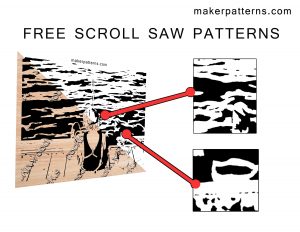 We have a large volume of patterns for scroll saw work and CNC as well.  All files are displayed in an easy to navigate grid. All files are in black and white when downloaded.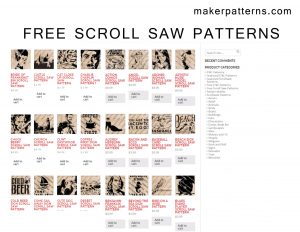 Here is the page where you can download the free scroll saw pattern Boy fishing on dock
Check back for more patterns we are always adding more free files. That includes scroll saw patterns and CNC patterns.